12 Free Crochet Books on Amazon you can Download Right Now!
Did you know that you can download Kindle Books to any device? There is an article about how to do this here. There are so many fun Kindle crochet books available now for free! Below you will find them! Note: these are free at the time of publishing this article. Please check before you download! Also, sometimes there are price differences in different countries. I live in the United States!
Here are the free books!
Inside Crochet: Dream In Color!
How To Crochet – A Guide For Newbies (Crafty Creations Book 1) Kindle Edition
16 Crochet Shawl Patterns: DIY Clothing You'll Love Kindle Edition
Lion Brand's New Fall Collection: 15 Free Crochet Scarf Patterns, Afghan Patterns, and More Kindle Edition
New Favorites from Lion Brand: 15 Free Knitting Patterns for Scarves, Afghans and More Kindle Edition
Crochet Patterns for Every Season: 17 DIY Accessories + Crochet Clothing Patterns Kindle Edition
Man Crafts: 10 Free Patterns to Crochet for Men Kindle Edition
My First Scarf: A Visual, Step-by-Step Guide to Crocheting a Beautiful Scarf (Easy Crochet Series)
Welcome to Our Home – Knit and Crochet Ideas from Red Heart Kindle Edition
Well, those are all the freebies I can find for now! Do you see any that you like? I would love to hear!
I would love if you would stop by my New Etsy Shop! There are lots of fun goodies there!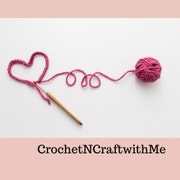 Here are some other projects that you may enjoy!